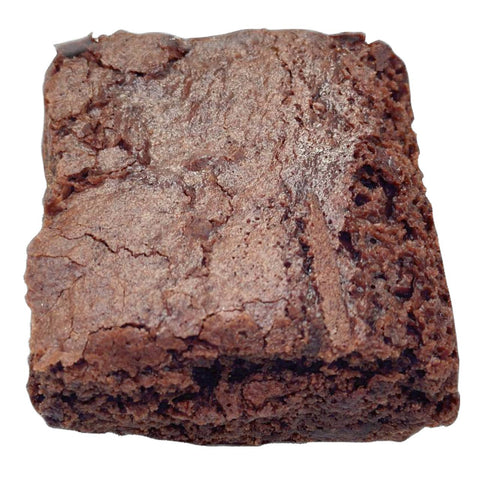 Chocolate Brownie
QTY: 1 Item
| Minimum Cart Quantity | Discount | Wholesale Price |
| --- | --- | --- |
| Minimum Cart Amount | Cart Discount |
| --- | --- |
Our brownie is a dense and rich treat that is slightly fudgy, with a slightly crisp exterior and a soft center. Our flavor of a chocolate brownie is intensely chocolatey, with a sweetness that is balanced by the bitterness of the cocoa.
Availability Order now and pick up as early as tomorrow! Some restrictions apply. Or visit our physical location to purchase & pick up today. To check availability, please call 971.336.1195.
Please note that we may occasionally run out of stock of our everyday items. We will do our best to fulfill your order as quick as possible.
Contains -
Ingredients
gluten free flour (brown rice, potato starch, tapioca, xanthan gum), cocoa powder, sea salt, baking powder (cornstarch, sodium bicarbonate, sodium aluminum sulfate, monocalcium phosphate), granulated sugar, vanilla extract (vanilla bean, water), canola oil
Product Care
This product can be kept at room temperature in a covered container for 1-2 days. It can be refrigerated in an air tight container up to 3 days and frozen for up to 3 months.
Baking Instructions