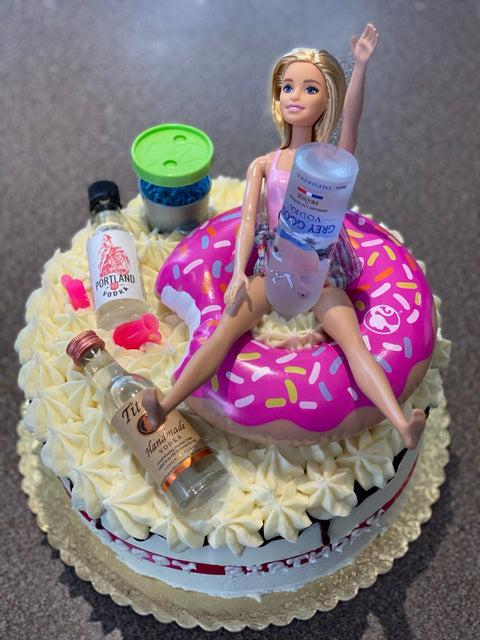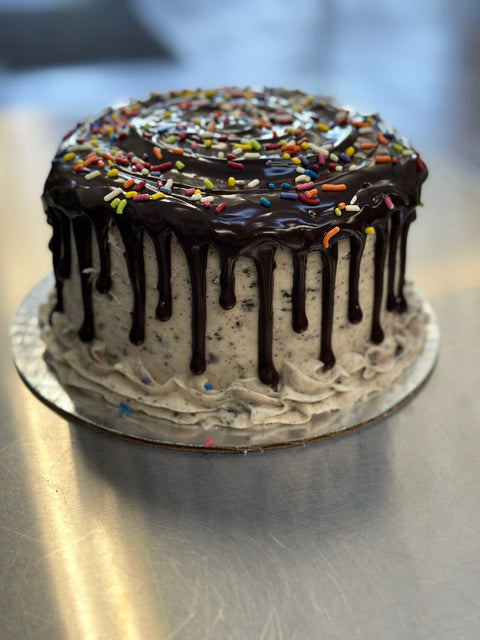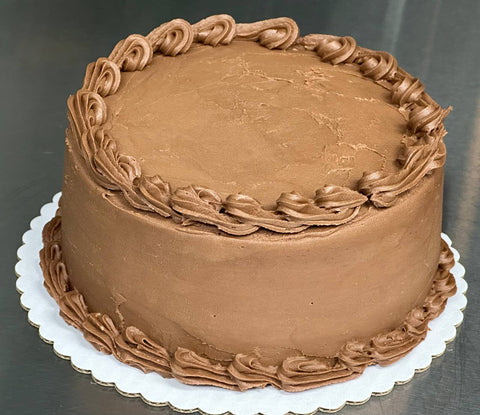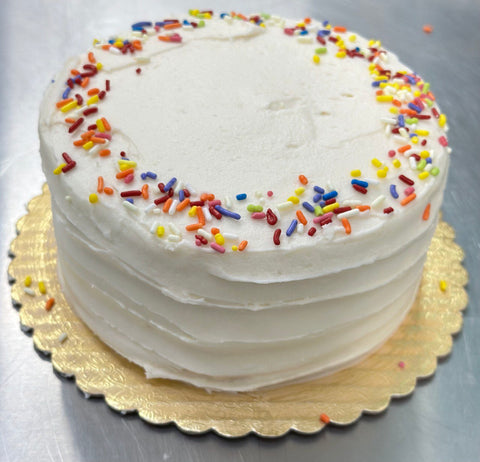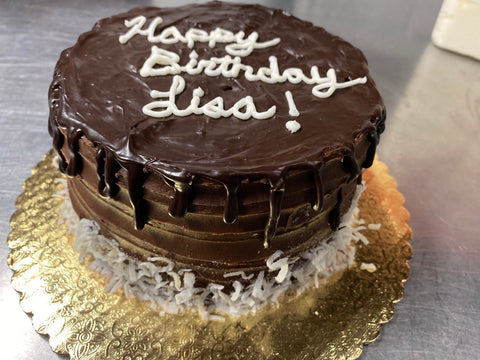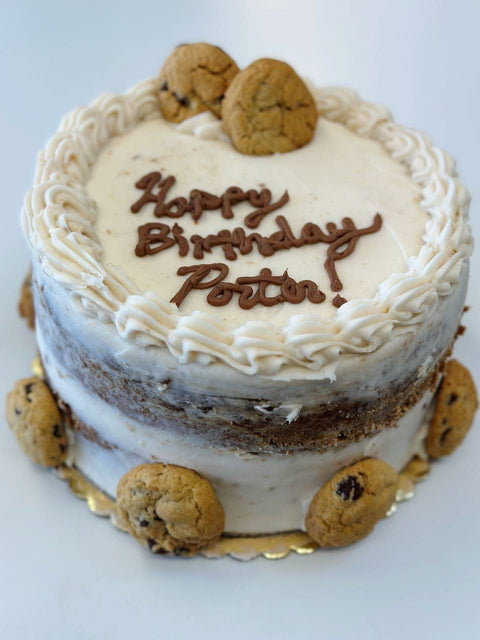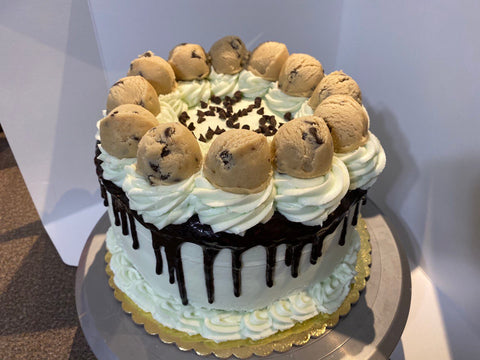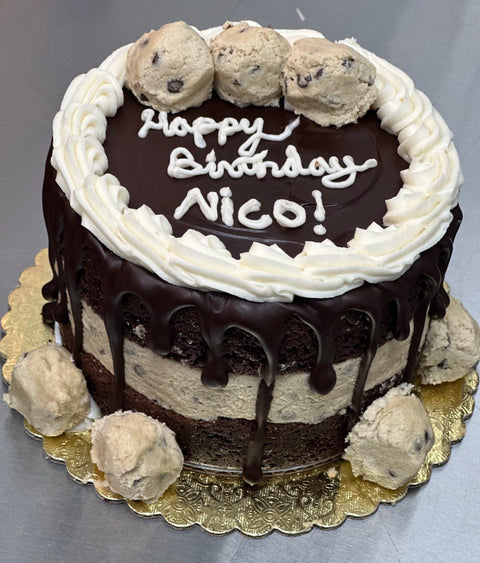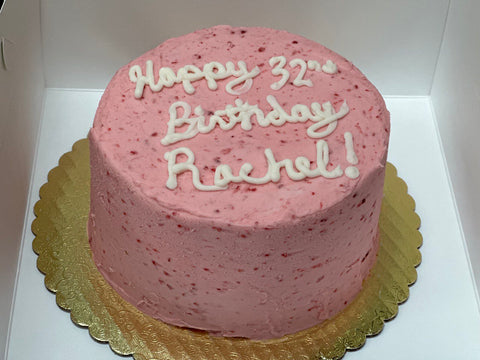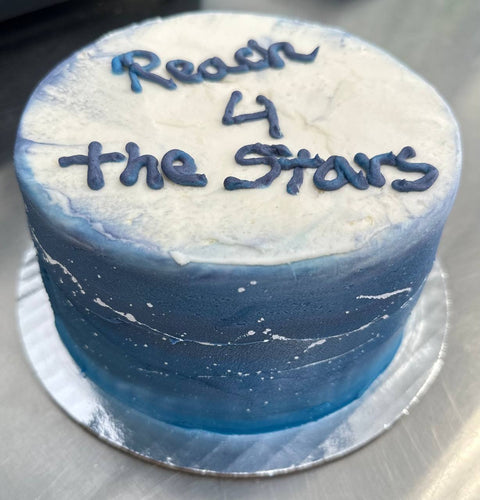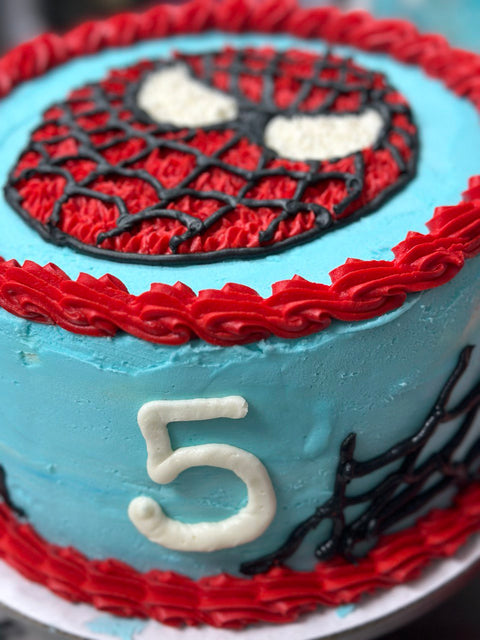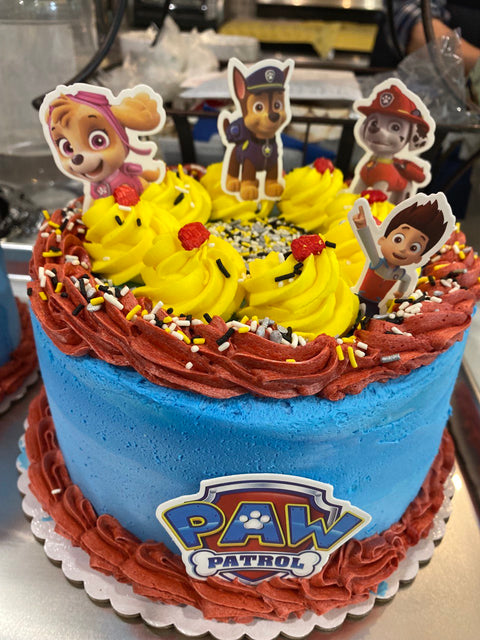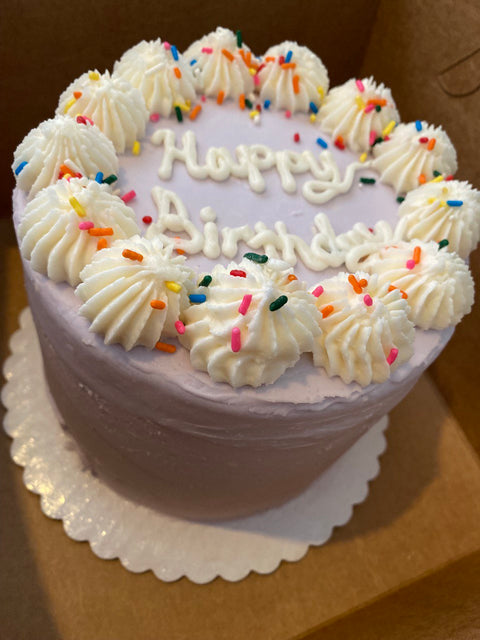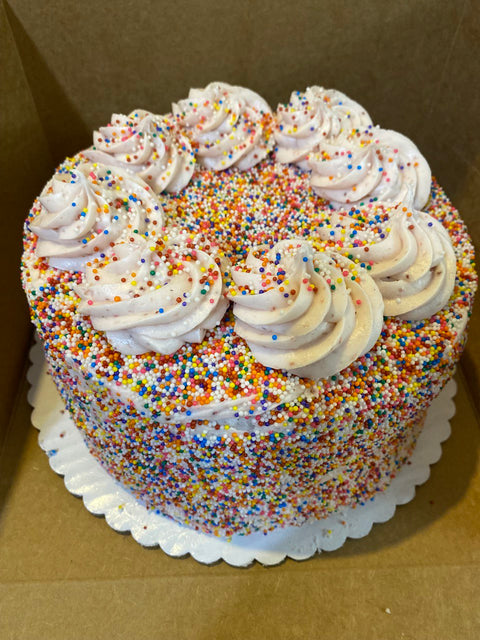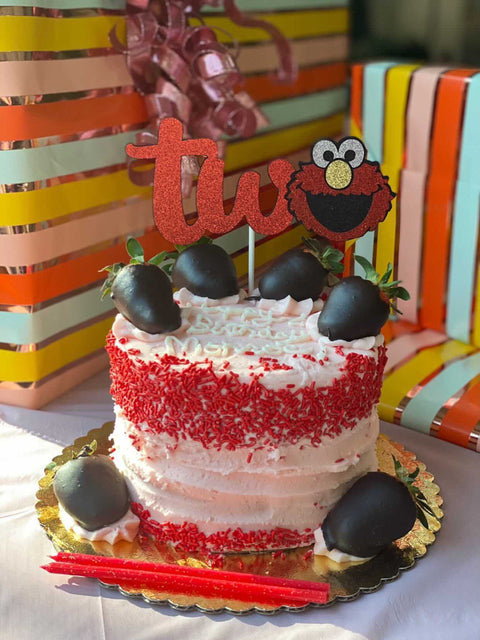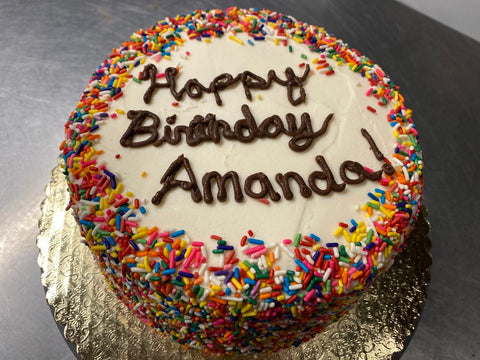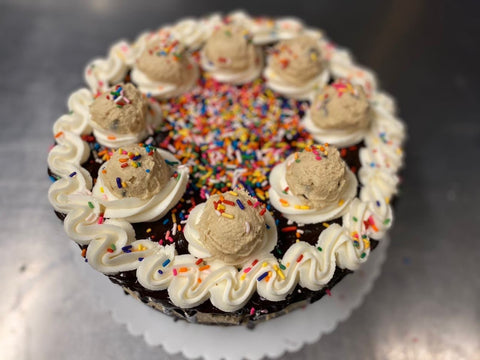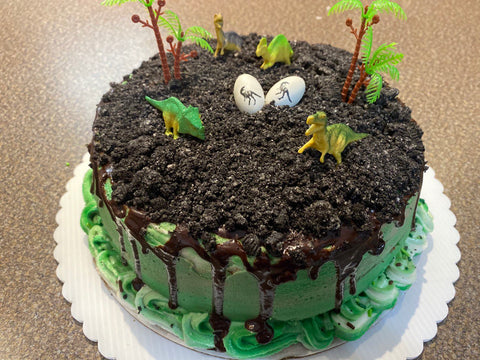 2 Layer Cake
It's time to celebrate! Customize your cake for loved ones, family, friends, coworkers, birthday & graduation parties and other special occasions. We let you pick from numerous options so that we can make your cake truly special. All of our 2-layer cakes are made from scratch and come gluten free, dairy free and vegan. We can't wait to make what you create!
View product details
Testimonials
What People Say About Us
"Delicious treats, even friendlier staff! So glad to see a gluten free bakery closer to Beaverton. I could eat my weight in the lemon and pumpkin bars, but everything I've had here is amazing. The loaded cookies are epic!"
"Sooooo good! Some of the best lemon and pumpkin bars I've ever had!"
"Best local gluten free vegan bakery in town!! Incredible treats and the store owner is so sweet. You won't regret stopping in here to treat yourself!"
"Love this place! Such great bakery sweets that are safe for my family to eat. 100% gluten free! Owners are wonderful and friendly too.

Always get cookie bites and other goodies whenever I see them at farmers markets, holiday shops, or am by their store on Barbur.

My personal fav is their lemon bar!"
"Picked up a few items from snack fest and they were so tasty! Super friendly staff and loved the edible cookie dough we got!"
"Wonderful service in clean environment that serves the most delectable treats! I absolutely recommend to ANY friend - vegan/gluten free or not."
"Awesome family owned GF bakery. Super service, amazing baked goods! So glad they now have a storefront."
"The best gluten free pastry we have ever had in our lives!!!! We tried the keto, chocolate brownie, and the snickerdoodle. We can't wait to try out the other 25 plus baked goods they have to offer🙏💕."
Hoot-n-Annie Resale Boutique
Google Review
"Finally stopped in and it was SO good! Very sweet which I love and so much flavor! A little on the high side but for special ingredients and dietary restrictions, it is so worth it. Plus anything prepacked at New Seasons or Whole Foods that is vegan/GF is that much too and this is FRESH! A nice treat option for sure when you are really craving something delicious! Out of all the ones I bought today, even though it was basically a 3-way tie, I would say the Oatmeal Cinnamon Cream Pie is my new fave dessert ever!"
"We have been following Sinful Confections around for years at different markets. We are so happy they finally have a location we can go to all the time now! One of our favorites is the cookie dough brownie, that is a must have at our house. The kids love all the different flavored cupcakes and toppings. And I love their Irish Cream cupcakes. :)"
"I am obsessed with this bakery! Everything I get is always so good. My favorites are the coffee cake and cream pies, although I don't think you can go wrong with anything you get! They are always super friendly too which makes it an easy choice to keep coming back!"
"Thanks to my flat tire, I heard about this place from the tire shop, which is within walking distance. All the pastries are delicious, especially the snickerdoodle blondie and the pumpkin cake. I think this is a family business, wife bakes and husband sells, so cute! I will definitely come back!"
"I absolutely LOVE this bakery! The baked goods are all so fresh and so good. I don't have a gluten intolerance, and usually when I try gluten free baked goods, I can tell the flour is off, but I couldn't tell at all with anything I ordered at Sinful Confections! You have to get their lemon bar and their loaded cookies! Will definitely be back to try more!"
"What a great family owned/woman owned Gluten free, Dairy free & Vegan bakery on Portland, Or!! If your not Gluten free, Dairy free & Vegan like I am, I still enjoy these treats so very much, cant even tell a deafferents... PS THEY HAVE THE BEST COLD BREW COFFEE IN OREGON!!!!! Nitro infused drinks on TAP!!!...Just saying ;)"
"Love Sinful Confections! It's amazing how many baked goods they have that are allergy friendly and taste so yummy! Love their new storefront space that is so inviting. And their support of other local businesses is amazing! Go get yourself a Sinful sweet!"
"Thank you Sinful Confections, for providing a wonderful atmosphere and great sweets for our family (some of whom are gluten free). They get excited every time we bring them home! If someone handed these over, most you'd never know were allergy friendly...keep doing what you do best!"
"Our girls have had a gluten sensitivity so it was great to find some delicious fresh baked goods that actually taste good! Super friendly staff and great tasting sweets! Highly recommend! (Our girls love the brownies!) 👍👍"
"Love Sinful Confections!! So many yummy treats and always coming up with new and great treats! The people that work there are awesome, always so friendly!! Highly recommend!"
"Such a great place and great options for gluten free and vegan but not just for those diets. They are so good! They love the community they are in and so supportive! Great people!"
"This is the best allergy friendly bakery in Oregon. We can't get over how everything taste so good. I'll be coming here more often for sure! Good job guys!"
"One of the best gluten free bakeries ever! They have so many vegan & soy free options as well! 10/10"
"I've had a hard time finding gluten and dairy free products that agree with my stomach. Usually they taste awful and have hidden ingredients... I've recently been diagnosed allergic to dairy and i'm celiac. I have to say this is my favorite bakery. I at least go twice a week. I'm obsessed. I can't believe I've missed out for so long! Even my husband likes their baked goods . I've gotten some for my work family too. "
"Amazingly delicious gluten free baked treats! I am not even gluten free but I still go her because everything is so yummy. Their loaded cookies and chocolate chip cookie dough brownies are FANTASTIC!!!"
"Best vegan and gluten free bakery I've tasted ever !!! So yummy! I don't think I'd even know the pastries were gluten free and vegan !"
"I have a gluten, dairy, and soy allergy and this place was heaven for me! Their treats were absolutely delicious! Little pricy but I don't mind bc it's worth the price! And the gentleman working there is super sweet and very helpful! Their cookies and cream cookie was fantastic! Same with their pumpkin bar and Brookie!"
"So last minute decided I wanted a couple red velvet cupcakes for my birthday. I called and the customer service was amazing. They closed soon and still were able to get my cakes for my birthday and gave clear instructions and the employees delivered it curbside (I ordered and paid online which also made it extremely easy). I couldn't help but take a bite of these perfect looking cupcakes and the name matches the bake. These are sinfully good and I now will be a loyal customer. Thank you ladies for making my last minute birthday request the best gift I got!"
"Great place, saw it at the Farmers Market in Oregon city and loved there Vegan brownie!"
"Since we found them at the night market we are obsessed"
"Was lucky enough to stumble upon their vendor booth at the Portland Night Market, and couldn't be happier that I did!! PDX has so many amazing gourmet bakeries, but many of them aren't gluten free. Enter Sinful Confections.
A few friends and I tried several cookie dough bites, a frosting filled whoopie pie, and cookie dough topped brownies! All incredible!! Soft, decedent, and delicious. Our non-gf friends said that they were some of the best desserts they've ever eaten- I couldn't agree more. Definitely try this place out!"
"The best gluten free/vegan treats we've ever had, ordered for my friends birthday and the service was beyond anything I had expected. Amazing all around! I will be returning! The cupcakes and cookie dough bites were sinfully good!"
"Tried cinnamon raisin whoopie pie & vegan cookie dough brownie....to die for! My plan is to give them out for Christmas. Glad you guys are around."
"Best place I've ever worked with for cupcakes! Everything is vegan and gluten free and Julie is so awesome! She works with you on where and when the best place and time to pick them up is and makes it easier for you!"
"Found them at Tigard's Farmers market, delicious desserts, must taste for yourself."
"I ran into this place by chance at the Gresham farmers market and then again at the OHSU farmers market where they had stands. Absolutely decadent gluten free and vegan sweets that were delicious both times and didn't make me sick, a rarity! Recommend!"
"I've asked Julie to cater sweet treats for a party. She came thru & really delivered. Her setup was beautiful, arrived exactly on time & OMG the cupcakes were out of this world good! Highly recommended."
"Everything this bakery creates is made with love! Yummy, delicious, gluten free treats! The plus, this is an amazing family run business, Mom is the master baker, Dad is mastering the day to day and the kids are the master treat tasters! 💕💕"
"If you live in Portland or just visiting this is the one place to be. Super delicious cup cakes. One of the best I have ever had, especially gluten free honestly could not tell they were gluten and vegan friendly. My wife and kids all enjoyed something and we love it. Make sure to put this place on the map!"