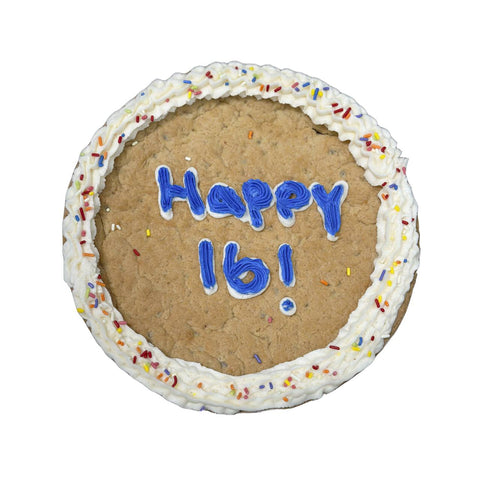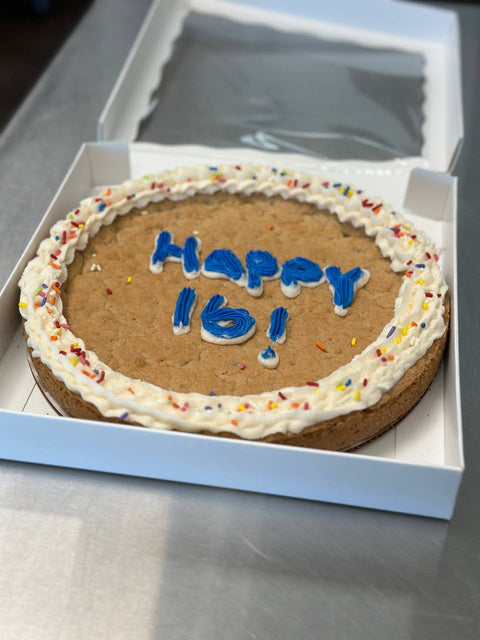 Pizzookie
Our spin on a delectable dessert that combines the flavors of a pizza and a cookie. It typically consists of a freshly baked, soft and chewy cookie, topped with buttercream, and sometimes garnished with chocolate syrup or other sweet toppings.
Availability Five (5) day minimum preparation time. Please call 971.336.1195 if you have any questions.
Contains -
Ingredients
All of our pizzookies contain no gluten, no dairy and are 100% completely vegan. Our locally made flour contains brown rice, and our vegan butter is soy free. Our standard rainbow sprinkles and chocolate chips are free of soy and dyes.

Please note that your custom cake may vary depending on your requests or options you have selected.
Product Care
This product can be kept at room temperature in a covered container for 1-2 days. It can be refrigerated in an air tight container up to 3 days and frozen for up to 3 months.